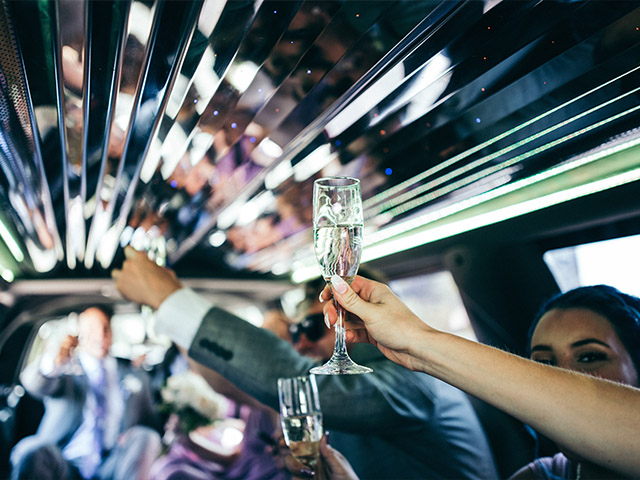 Limousine Hire on New Year's Eve
New Year's Eve is the biggest party night of the year. The last thing you want to worry about is how you're going to get to and from your destination with your friends and family safely. Why not take all the hassle out of it by letting us take care of all your transport needs for the night? We've got a wide range of limousines to suit your needs and we can tailor a package to suit your budget.
The evening starts with champagne or soft drinks in the bar on board and we'll have our best chauffers behind the wheel to ensure you get back home safety at the end of the evening. The prices and availability of limos will vary, depending on the size and type of vehicle you want to hire.
Wide Range Of Cars for your New Years Eve
In order to secure a limousine for new year's eve in Sydney, it is always best to book well in advance. In most cases, a deposit will be required when making your booking. This will usually be non-refundable if you decide to cancel your booking within a specified time period prior to the event date. It will therefore be necessary for you to ensure that you have sufficient funds available in order to make your booking, as well as when it comes time to pay the balance before hiring your limo.
Traveling with a large group of friends? No problem. Limousines are incredibly spacious, so whether you want to hire one for just the two of you or for a large group of friends, there is sure to be a limo that suits your needs and your budget. Limousine hire on New years eve is also incredibly convenient. There'll be no need to wait around for taxis on the street and no need to walk home after enjoying a few drinks at the bar or club. As you're hiring out an entire car, you won't have to worry about sharing with strangers either. Why not treat yourself this New Year's